The Centre for Minor Surgery
5109 Steeles Avenue West – Unit 300
Toronto, ON M9L 2Y8
Phone: (416) 663-9649
Monday–Friday: 8 a.m.–4 p.m.

Other Skin Conditions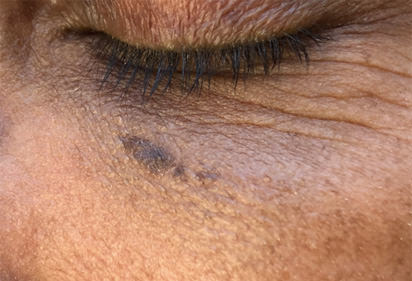 Our plastic surgeons at the Centre for Minor Surgery remove a variety of skin lesions with a quick, easy surgery that is performed in our office using a local anesthetic. Their goal is to help you put your concern in the past and get on with enjoying your life without delay. Learn more about the removal of skin tags, age spots, and seborrheic keratoses in Toronto.
Skin Tags
Skin tags are outgrowths of skin that can occur anywhere on the body but are particularly common on the neck, eyelids, armpits, and groin areas. They are not dangerous and do not have the potential to turn into skin cancer. Skin tags are often associated with pregnancy and weight gain. Once formed, skin tags will not disappear naturally.
Skin tag removal can easily be performed in our office setting. A small amount of local anesthetic is injected into the area, at which point the procedure becomes painless. The tag is surgically removed; very rarely are stitches required.  Bathing and activity may return to normal immediately after the procedure.
Typically, a small scab forms over the area that gradually lifts off. Once the scab is gone, there is typically a pink mark that gradually fades to a barely visible tiny white mark. Even very large skin tags can be removed without leaving much of a scar, as they usually have a narrow base.
Removal of skin tags is not covered by OHIP.
Age Spots
Age spots are also known as solar lentigines and "liver" spots. They can sometimes be mistaken for skin cancers like melanoma, but are benign conditions most often seen in individuals over age 50. The cause of age spots is not completely clear, but they are associated with chronic UV exposure and are more common in fair-skinned individuals. Removal of age spots is done for cosmetic reasons only. Treatments vary and may include:
Bleaching creams
Dermabrasion
Surgical shaves
Excisions done under local anesthesia
With age spots, prevention is the key by avoiding excessive sun exposure and using sunscreen.
Seborrheic Keratoses
Seborrheic keratoses are brown, raised, textured, waxy skin lesions that appear "stuck on" to the skin's surface. They are extremely common and can occur on the face, trunk, neck, and other body areas. The exact cause is unknown. Seborrheic keratoses are often mistaken for skin cancer due to their pigmentation patterns and irregular borders but are completely benign.
If desired, we can remove these lesions using a simple local anesthesia procedure. The lesion is gently shaved off the surface of the skin. The resulting wound looks similar to a light abrasion and heals quickly.
Pyogenic Granuloma
Pyogenic granulomas are benign growths that originate from the small blood vessels in the skin or mucous membranes.  They often develop after very minor injuries such as a thorn prick to the tip of the finger or accidentally biting your lip.   They can also develop sporadically, especially on the lips during pregnancy. They can be quite small, but they can also grow rapidly.  They have a tendency to bleed, which naturally can be quite concerning.
Occasionally, small pyogenic granulomas can be treated by application of a chemical called silver-nitrate.  This chemical can cause the growth to dry out and eventually fall off. Oftentimes, however, pyogenic granulomas need to be removed surgically.
Surgical removal of a pyogenic granuloma is a quick, safe and almost pain free process no matter the size.  Local anesthetic is injected into the area, the growth is excised, and some stitches are usually required to close the wound.   Occasionally, pyogenic granulomas can reform after removal and may require additional treatment.
As pyogenic granulomas are benign, removal is not covered by OHIP.
Visit our FAQs page for more information about our centre and minor cosmetic surgery.
How do I get started?
To meet with one of the plastic surgeons at The Centre for Minor Surgery in Toronto, book a consultation using our online form or by calling (416) 663-9649.
No referral is needed.
Book
Easy online appointment request – no referral needed
Treat
Same day procedures save you time
Go
Get back to your life without missing a beat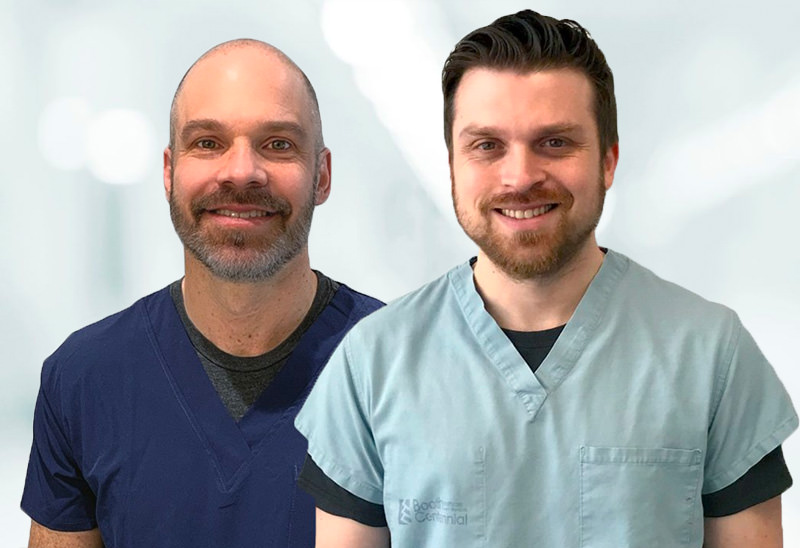 Meet Our Surgeons
At The Centre For Minor Surgery our goal is to provide excellence in surgical treatment for benign and cancerous growths. We strive to overcome the problem of long waiting times. No referral is needed to be seen by one of our Royal College-certified plastic surgeons.

Back to Top