The Centre for Minor Surgery
5109 Steeles Avenue West – Unit 300
Toronto, ON M9L 2Y8
Phone: (416) 663-9649
Monday–Friday: 8 a.m.–4 p.m.

To Our Neighbours in the Greater Toronto Area
If you have a minor skin lesion you'd like to get rid of, you may be pleasantly surprised to learn that you don't have to wait. The Centre for Minor Surgery (CFMS) specializes in correcting those annoying lumps and bumps, whether it's a skin tag, benign mole, cyst, or lipoma. Removal at our Toronto facility, serving Barrie, Mississauga, Brampton, Pickering, Kitchener, Oakville, and surrounding areas, is a simple process performed with a local anesthetic, so discomfort isn't a worry. Read on to learn more about what makes us so popular with residents of the Greater Toronto area.
We Treat a Variety of Concerns
When it comes to unwanted skin lesions, our doctors have seen and dealt with just about every type of concern, which commonly includes:
Be aware that the Ministry of Health considers the treatment of most benign skin lesions an unessential service; therefore, it is usually not covered by OHIP. For information about procedure costs at CFMS, please visit our Pricing page.
Qualified Doctors Who Care
While dermatologists and general surgeons are qualified to remove unsightly and annoying skin lesions, the results aren't always satisfying. Dr. Robert Backstein and Dr. Richard Backstein are Royal College-certified plastic surgeons who focus their talents on getting rid of "the little things" while leaving little evidence behind. They specialize in techniques that minimize scars and optimize the final results. In addition, they are caring, down-to-earth guys who strive to make the whole experience as pleasant as possible. They understand that patients are anxious about pain and downtime, and they enjoy having patients tell them how easy the process was in the end.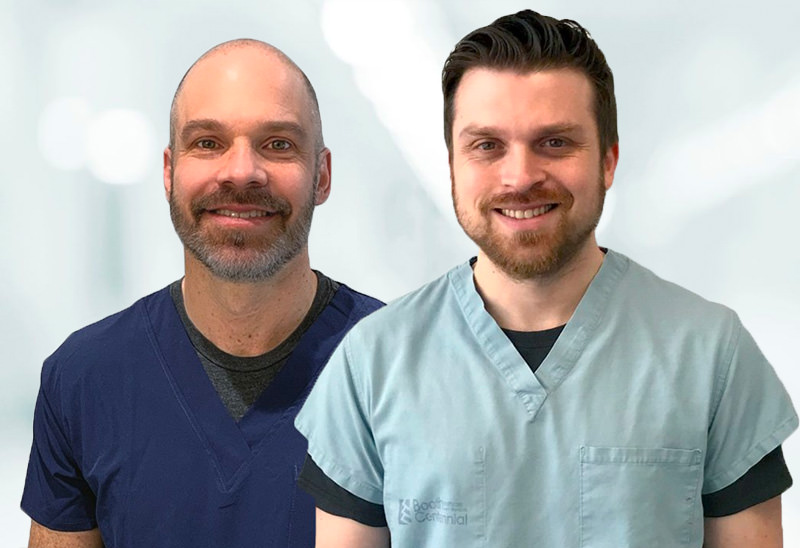 Meet Our Surgeons
At The Centre For Minor Surgery our goal is to provide excellence in surgical treatment for benign and cancerous growths. We strive to overcome the problem of long waiting times. No referral is needed to be seen by one of our Royal College-certified plastic surgeons.

You Never Need a Referral
At CFMS, we have streamlined the minor cosmetic surgery process by eliminating the need for a referral from another doctor. In most cases, patients can have their procedure done the day of their consultation because there's typically no need to stop medications, fast, or do blood work. You can start the process from home today with a virtual assessment. 
How do I get started?
To meet with one of the plastic surgeons at The Centre for Minor Surgery in Toronto, book a consultation using our online form or by calling (416) 663-9649.
No referral is needed.
Book
Easy online appointment request – no referral needed
Treat
Same day procedures save you time
Go
Get back to your life without missing a beat
Back to Top